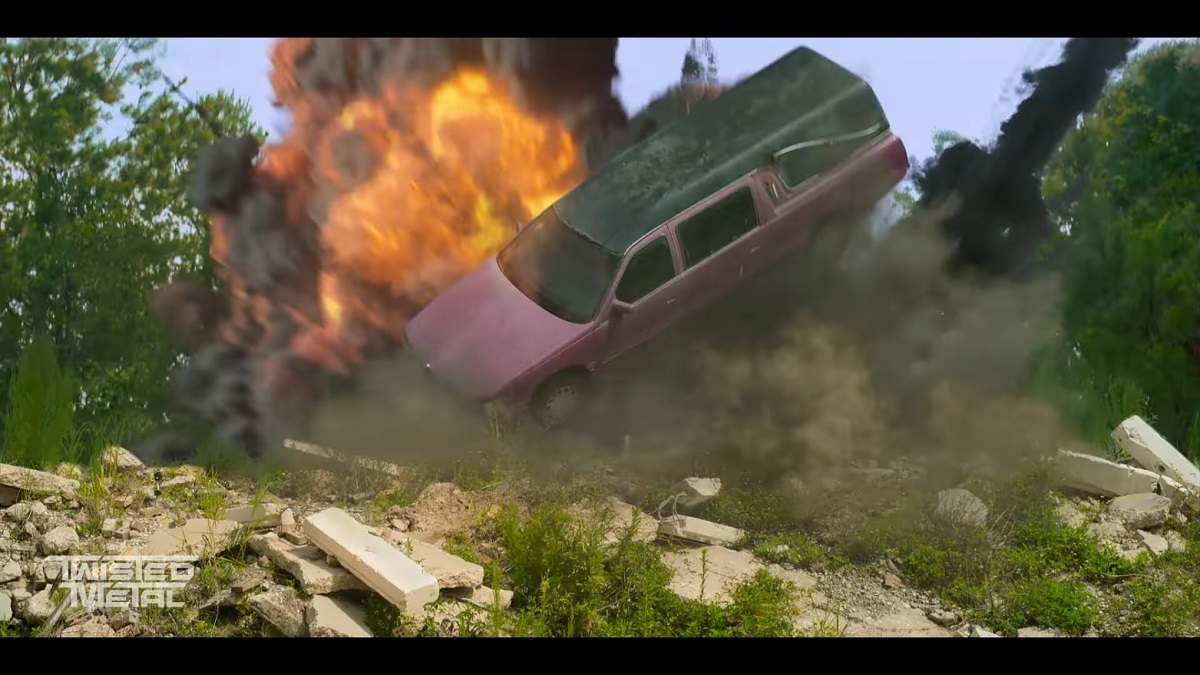 Finally, metal being twisted
Sony has dropped a new trailer for their upcoming Twisted Metal show coming to Peacock on July 27th. It's, uh, certainly a direction they've decided to go with it, but at the very least, it's an improvement on their last trailer, if only in the fact that it includes cars.
The trailer establishes that the world has been apocalypse'd somehow, and the major cities have erected walls to protect themselves from everything else. John Doe is a courier who braves the outlaw-infested wasteland between cities to deliver things. He's hired by a lady, who I'm guessing is Calypso, to deliver a package with the promise of his biggest wish coming true.
So, that's, like, in the same neighborhood as a typical Twisted Metal plot. I'm pretty well-versed in the series, having played it since it was taking the PlayStation by storm and kicking the vehicular combat sub-genre into its short-lived high gear. However, this trailer doesn't look much like Twisted Metal at all.
I'm not seeing Axel anywhere
Oh, sure, I can identify some elements. Thomas Haden Church is obviously playing Outlaw, and you can see Shadow's purple hearse getting blown up. There's Sweet Tooth looking like his Twisted Metal Black iteration. And… that's about it. Someone flips down the visor on a racing helmet, so that's probably Twister. I mean, at least there are cars shooting guns at each other in various places. That's pretty key to the games.
However, the Twisted Metal games (at least the ones that count) have always been so grimdark that it's goofy, whereas this show just looks goofy. Look, it could be good. It's just not looking that way to me. On the other hand, I'd love for it to succeed so we could maybe get a new Twisted Metal game. On the other other hand, if this is the tone that a new game would aim for, then maybe not.
If this looks like your bag, Twisted Metal is coming to Peacock on July 27th.