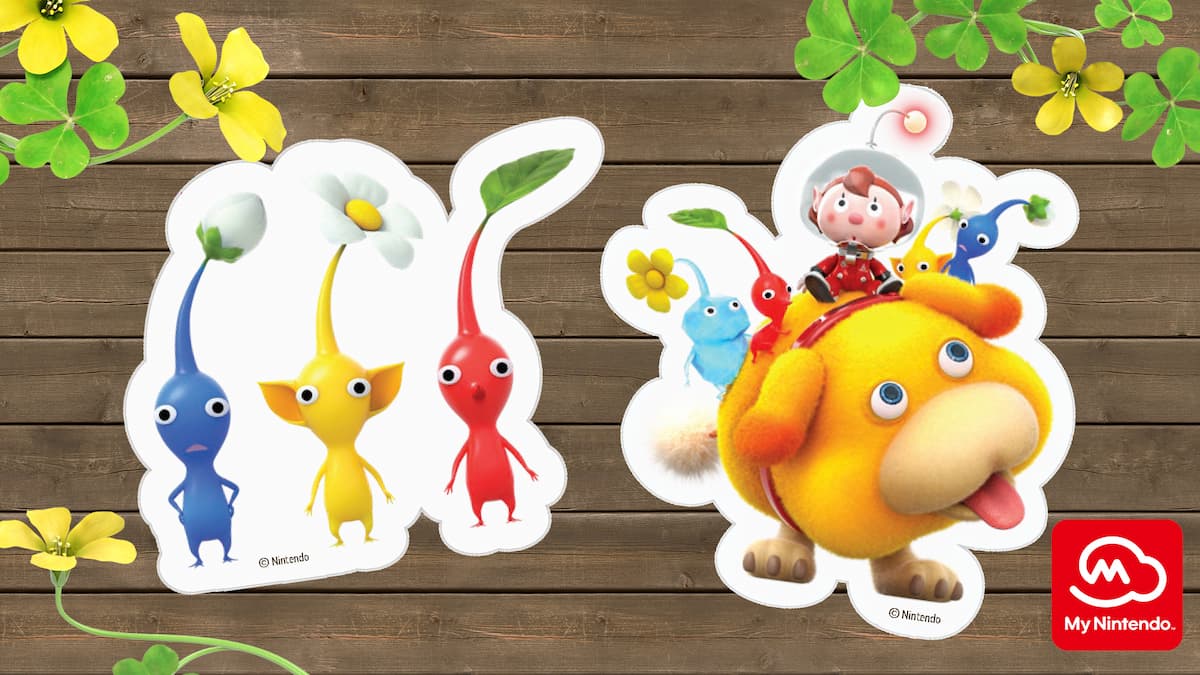 The "space dog" Oatchi rides again
Pikmin 4 is gearing up for a July 21 launch, but Nintendo started the marketing campaign in earnest in the last Nintendo Direct, which dedicated a decent chunk of time toward the new series entry. Of course, the next stage of that campaign: My Nintendo swag!
As you may recall, Nintendo celebrated the re-release Pikmin 3 in 2020 with a sticker and coaster set. Well, in a recent news post on the My Nintendo site, the publisher confirmed that there will be a sticker set coming in the future for Pikmin 4. Here's the full rundown from Nintendo:
"Add some cuteness to your smooth surfaces with these lovely 3" x 3" stickers! One features a Blue Pikmin, a Yellow Pikmin, and a Red Pikmin ready for whatever's next. The other shows an explorer and a squad of Pikmin riding on the back of space dog Oatchi."
Given the timeframe of prior announcements, it could be anywhere between 1-2 weeks until we see the set go up on the My Nintendo storefront. Expect the price to be in line with prior sticker sets on the service, ranging from 300-500 Platinum Points.
There's also a Pikmin 4 demo promo for free Platinum
In other My Nintendo news, there's a Pikmin 4 retailer demo promo going on soon, which can net you 200 Platinum Points.
All you need to do is play the demo of the game at select retailers, then scan a QR code at the end. That's it! This particular gimmick will be running from July 7 through October 19, so you have plenty of time. Nintendo mentions Best Buy, GameStop, Target, and Walmart by name.
Update (July 7, 2023) – The Pikmin 4 stickers are now available
Good news! The stickers became available in record time. You can find them right here for 200 Platinum Points.
Remember that you can bundle multiple items together so you aren't paying standard shipping for a few stickers.