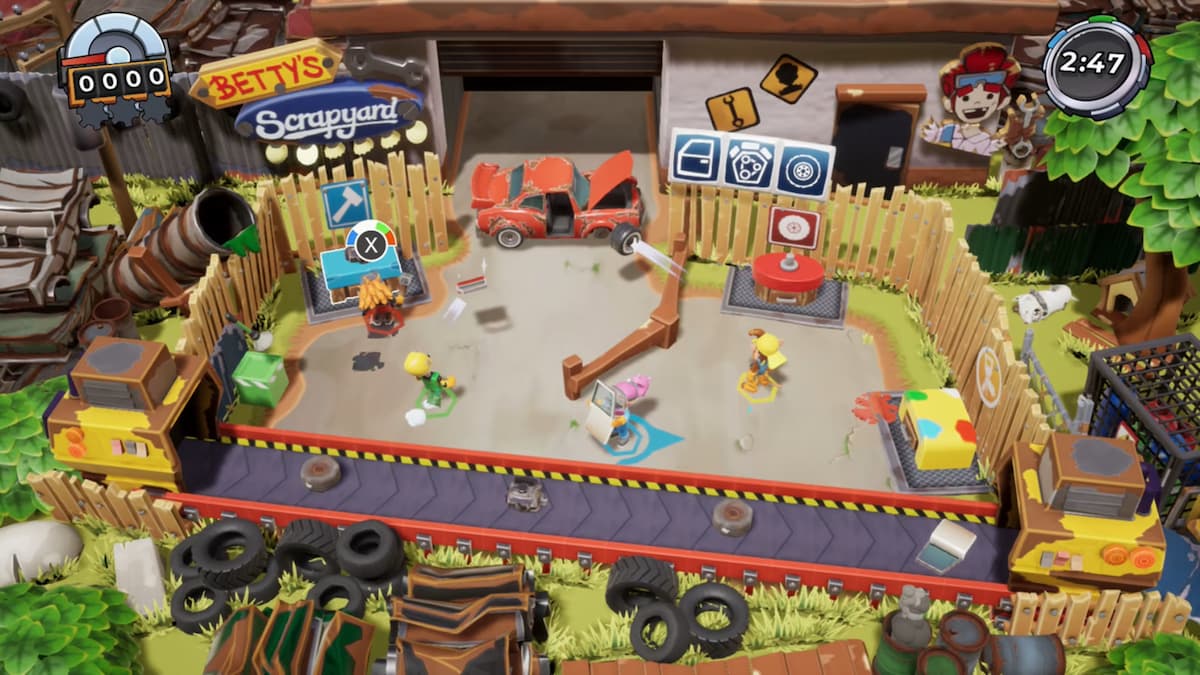 Also, Mario Kart 8 DLC
Manic Mechanics is the marquee game showcased by Nintendo this week, and it's coming to the Nintendo Switch eShop today. It's part of a long series of "chaotic co-op" titles, where you'll need to repair vehicles for points while dealing with explosions, animal stampedes, and more wacky hazards. So far, it sounds decent! Nintendo managed to get their paws in the door on the eShop this week too, as they've just released the Mario Kart 8 Deluxe Booster Course Wave 5 DLC. You can find a full breakdown of what it actually includes here.
With that out of the way, let's look at the rest of the eShop!
Nintendo Download: Manic Mechanics Edition
Agriculture 
Arcade Archives POLE POSITION
Atelier Marie Remake: The Alchemist of Salburg
BLEED: Arcade Arena Shooter
Car Detailing Simulator
Chaos Galaxy
Colormitation
Crafting Block World: Magic Dungeons Adventure
Cramped Room of Death 
Death or Treat
EarthX
EchoBlade
Elder Sister's Love Training ~年上お姉さんの恋愛トレーニング~
Farming Simulator – Farm, Tractor, Experience Logic Games Nintendo Switch Edition
Fastest on the Buzzer
Football Cup 2023
Gravity Circuit
Illusion
LISA: The Definitive Edition 
LISA: The Joyful – Definitive Edition 
LISA: The Painful – Definitive Edition 
Madshot
Mahjong Woods
Needy Princess Nerd Club – メンヘラオタ姫サークル –
Paint Ball
Paint Bowl
Pinball FX
Race Boat Simulator – 3D Stunt Racing Driving Ship in Ocean 
REMEDIUM: Sentinels 
Rifter
Risky Woods (QUByte Classics)
Robot VS
Sacred Zodongga Defense
Side View Golf
Spirit Hunters: Infinite Horde 
Strike Team Gladius
Subway Simulator – Underground Train Ride Station Ultimate Driving Games 
Time Of War, Arkano'90
Toadomination
Touhou: New World
UltraGoodness 
Zombie Town
If you missed last week's edition, here it is. For those who are interested, sales are going on for all platforms.