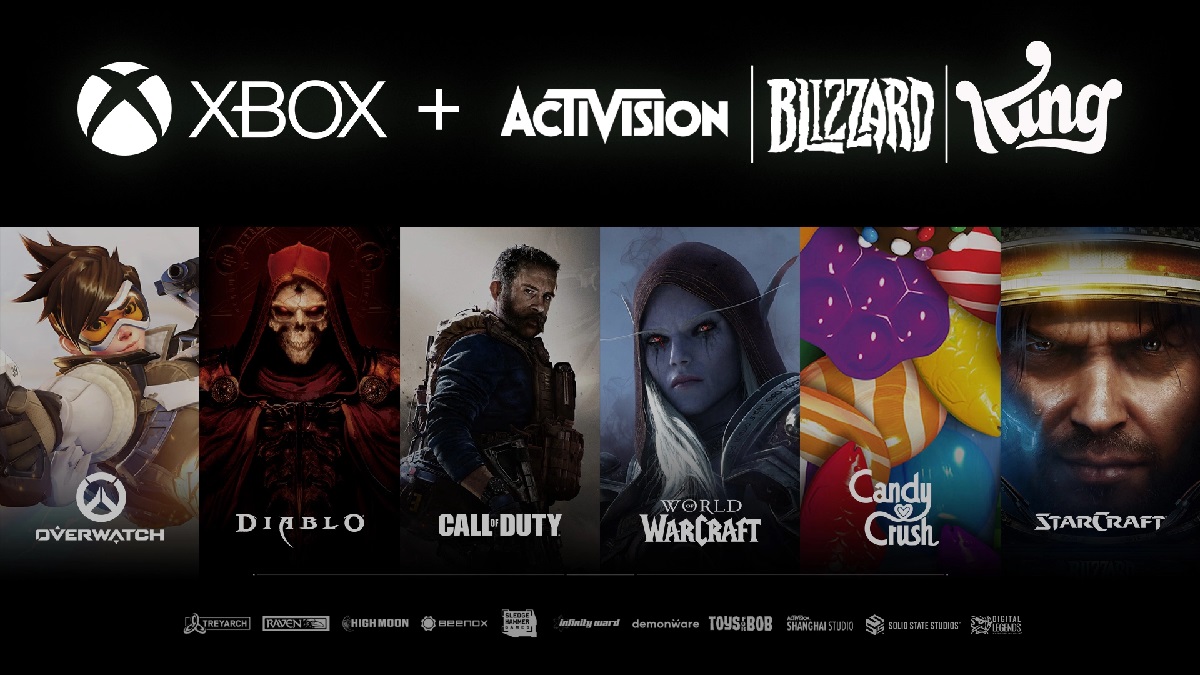 Microsoft's battle concludes, the war rages on
The ongoing battle between Microsoft and the FTC has been a monumental spectacle in gaming history. Between accidental reveals and the announcement of games that almost certainly do not exist, it's easy to forget that the fate of huge franchises like Call of Duty has hung in the balance amidst these legal struggles. Today, in a huge victory for Microsoft, a California judge has ruled in favor of the tech giant's pursuit to acquire Activision Blizzard by denying a preliminary injunction from the FTC to block the deal.
In less legal terms, this means Microsoft can close this deal ahead of its July 18th deadline. However, it still has to contend with the Competition and Market's Authority (CMA) in the UK, which blocked the acquisition back in April.
UPDATE: Microsoft and the CMA have agreed to pause litigation to pursue further negotiations.
Even if Microsoft's legal battles are far from over, today's victory was enough for Xbox leader Phil Spencer to release a statement on Twitter.
"We're grateful to the court for swiftly deciding in our favor," Phil Spencer tweets. "Since we first announced this deal, our commitment to bringing more games to more people on more devices has only grown. We've signed multiple agreements to make Activision Blizzard's games, Xbox first party games and Game Pass all available to more players than they are today. We know that players around the world have been watching this case closely and I'm proud of our efforts to expand player access and choice throughout this journey."
1/We're grateful to the court for swiftly deciding in our favor. The evidence showed the Activision Blizzard deal is good for the industry and the FTC's claims about console switching, multi-game subscription services, and cloud don't reflect the realities of the gaming market.

— Phil Spencer (@XboxP3) July 11, 2023
The FTC has not given up
The FTC sought to block the purchase due to concern over its impact on competition within cloud gaming and console markets. However, the judge ruled that the evidence presented did not indicate a lessening of competition within the gaming industry.
"This Court's responsibility in this case is narrow," the decision reads. "The Court finds the FTC has not shown a likelihood it will prevail on its claim this particular vertical merger in this specific industry may substantially lessen competition. To the contrary, the record evidence points to more consumer access to Call of Duty and other Activision content."
Gamesindustry.biz reports that the FTC will announce new steps to continue fighting Microsoft's deal "in the coming days."