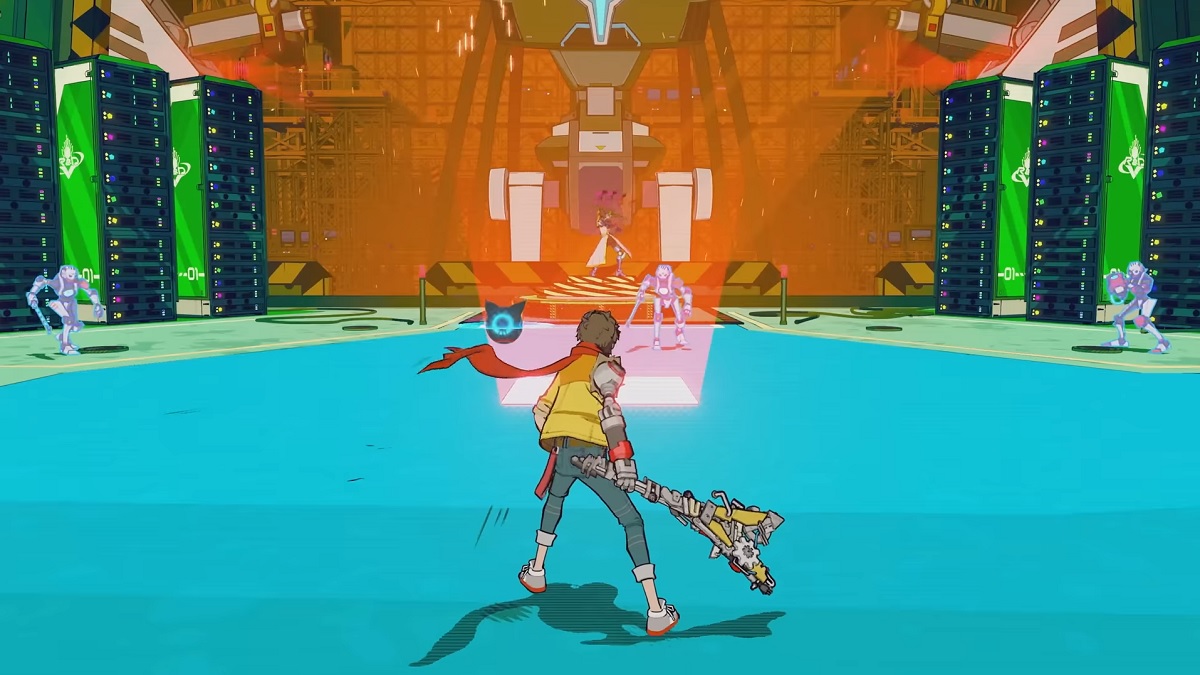 Toe-tappin' challenges
If you haven't checked out one of 2023's best Xbox games, you're missing out. Hi-Fi Rush came out of nowhere and left a lot of people impressed by its slick, comic-style action, cartoony visuals, and rhythm mechanics. It represented something a little different, made even more special by the fact that it was developed by Evil Within and Ghostwire: Tokyo studio Tango Gameworks.
Now, the latest update has arrived, which brings two new game modes which can be accessed by an arcade cabinet in the Hideout. For starters, you can now take on a challenge that really tests your reflexes. Known as BPM Rush, this mode lets you take on endless enemies with things getting faster and faster until you eventually hit 200 BPM. That should sort the wheat from the chaff.
The second new mode in Hi-Fi Rush is called Power Up! Tower Up! It's another challenge in which Chai has been downgraded, but with each level that you advance, there are random rewards to help you level up, as well as random enemy sets that spawn. For example, you might have to fight off a round of "mega-tough new enemies" or call one of your buddies in to help out.
Plus some bug fixes
For the more admin side of things, you can head on over to the game's Steam page to check out the patch notes for Update 5. There are a bunch of bug fixes that have been implemented, with a few tweaks to some of the tracks.
The update also has some extra superficial content, if you're into that sort of thing. So you can get new looks for 808, additional accessories, filters, poses for photo mode, and more. It should also be said that the BPM Rush and Tower Up! Power Up! Challenges are only unlocked after you complete the main game.
There was a time when rhythm games were everywhere. The likes of Guitar Hero and Rock Band were huge money spinners back in the early 2000s, but it's a genre that seems to have died down. That's probably why Hi-Fi Rush was such a breath of fresh air, particularly as we're currently in the midst of a remake/remaster onslaught.