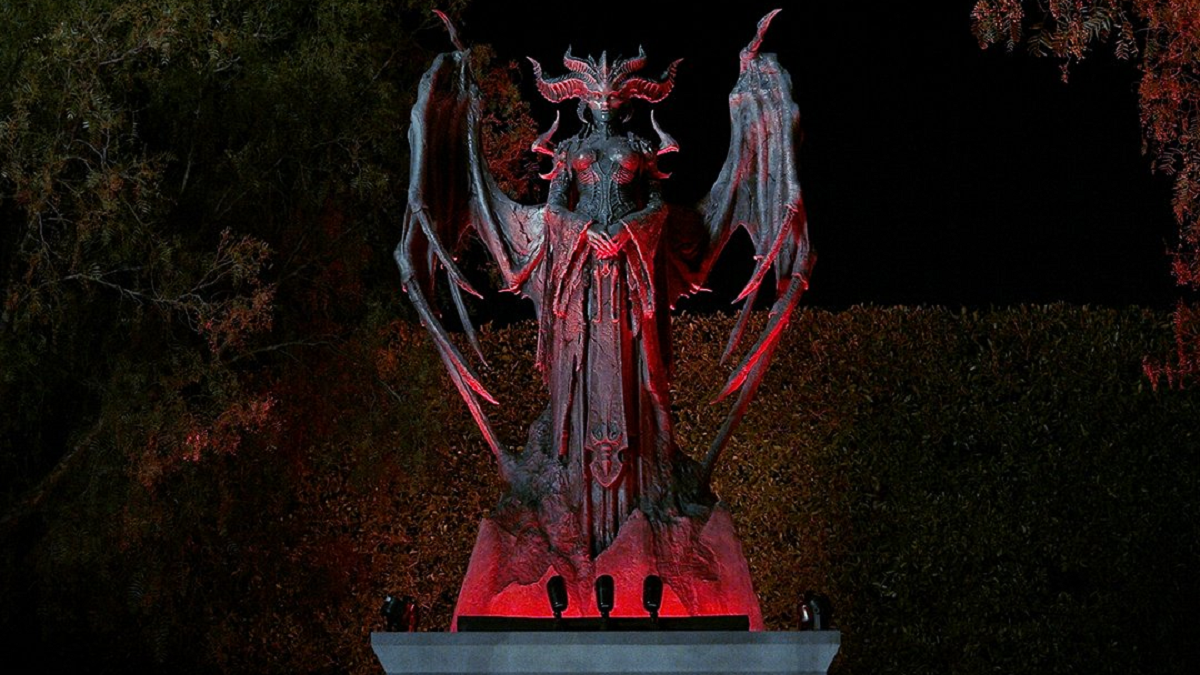 Is Lilith up to no good?
It took a bit longer than I expected, but the Diablo 4 hardcore contest has come to an end. Blizzard revealed on Twitter that 1000 qualifying players have hit level 100 on hardcore mode and will have their names carved into history. Unfortunately, the contest has been plagued by drama before it even began, and then some. Shortly after revealing the list of 1000 winners, the tweet became flooded by players claiming they should be on the list but aren't.
Please look into some of the people who's names weren't included but who followed all the rules!@Rakin and @DjMontague two guys in this thread with tweets that should have placed them in top 1000 didn't get it, imagine how many non-CC will get missed and not even realize

— Zack (@Asmongold) July 6, 2023
Although simple at a glance, the rules were also very specific. Upon hitting level 100 in hardcore mode, you had to send a public tweet to the Diablo Twitter account including three specific things: the #Diablo4Hardcore hashtag, your full Battle.net BattleTag, and a picture or video that proved you have reached character level 100 on hardcore mode and earned the "Tempered Champion" title for doing so.
I've looked through a lot of the replies, and unfortunately, some of the entries I checked didn't appear to follow the contest rules. Some tweets didn't include the correct hashtag, their BattleTag, or even a proper screenshot. It's definitely a bummer if you technically win but fail to qualify due to a typo in the confirmation tweet. But let's ask the real question here. Why was the contest handled this way?
The contest was very archaic
It's 2023. We're talking about a contest that takes most players at least 100 hours to complete. The road to hitting level 100 in Diablo 4 is not easy, especially if you're playing hardcore mode. I understand wanting to generate more buzz across social media, but the results themselves should not have been validated this way.
I understand that Diablo 4 doesn't have leaderboards yet. Perhaps the contest should have waited until it does. But, even without leaderboards, I'm sure there is a better way to confirm who actually hit level 100 rather than via a screenshot with the proper hashtag. Several websites even tracked the progress of hardcore characters, so surely Blizzard could have done this themselves?
At the end of the day, the results look accurate based on the rules put in place. But did it have to be this way? I think not. Here's to hoping the next contest has easy-to-implement systems in place to help prevent human error.