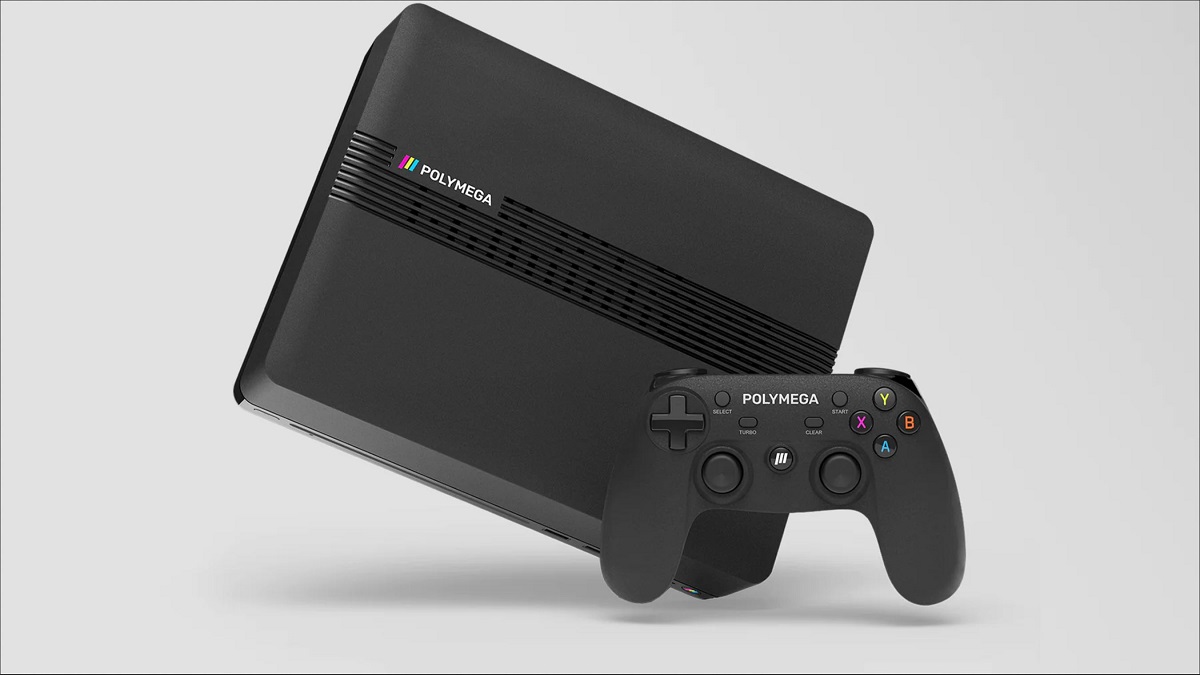 Have you played Polymega today?
Atari has announced a new partnership with Playmaji Inc, the creators of the Polymega console platform. The strategy of this partnership is to create hardware and software integration between the Polymega and the Atari VCS. According to the press release, "the Atari VCS will add support for the Polymega App and the Polymega Remix add-on. This will effectively provide all of the functionality of a Polymega console to Atari VCS owners."
As someone heavily invested in retro games, it surprises me that I haven't heard of the Polymega. It's a modular console that supports all manner of retro consoles. The base unit has disc support for the PS1, Sega Saturn, Sega CD, TurboGrafx-CD, and NEOGEO CD. However, there are modules that allow you to play cartridge games for N64, SNES, NES, Sega Genesis, and Turbografx-16. The system uses "top-tier emulation," which is a pretty broad term. The 90% compatibility gives me pause, but on the plus side, you can side-load fanmade patches that can give you HD graphics or translations. It might not be for someone like me who owns most of these consoles, but for the retro gamer who just wants a consolidated and flexible platform, I can see the appeal.
On the other hand, just the base unit isn't cheap.
Game preserves
Anyway, that's sort of beside the point. This partnership must have been what Atari CEO Wade Rosen was hinting at when I recently spoke with him. Atari is pushing further into production of actual Atari 2600 cartridges, and the company wants to expand into the retro market. Rosen believes the retro market has the potential to grow further, and I'd love to see that happen.
"A new cartridge module will be developed that will add Atari 2600 and Atari 7800 compatibility to the Polymega console," the press release goes on to say. "The addition of this cartridge module will make Atari's 2600 and 7800 games more accessible to retro enthusiasts and expand the market for Atari's line of collectible game cartridges."
As part of the partnership, Atari has also "completed a minority investment into Playmaji."
I love to see growth in the retro industry, and I've been watching Atari's movements into game preservation closely. I'm not sure the Polymega would really benefit a hardware tinkerer like me, but it will be a boon for any intermediate looking to expand into the hobby. It will also create further incentives for companies to produce more legacy cartridges like iam8bit's recent Garbage Pail Kids: Mad Mike and the Quest for Stale Gum and First Press Games' Blazing Rangers.